On-line registrations will be available from 3rd January 2019.
Wulguru United FC 2019 Registration Fees:
Under 5-11 Years: $290
Under 12-16 Years: $320
Under 17-18 Years (Colts & Fillies): $340
Seniors (Men and Women): $460

For a full information of the 2019 Registration process click on the document below:

self_registration_guide_2018_v1_short_version_info_final.pdf
File Size:
529 kb
File Type:
pdf

Download File

---
---
For further information on how to Register on Play Football (formerly known as My Football Club), please refer to the attached document on the "Self Registration Guide" to Play Football. If you have any issues with registering online, please contact the Play Football technical team for further assistance.
Families with more than 1 child playing with the club are able to claim a $10 discount per additional child. As a reward, subsidised registration is offered to a parent or senior player to coach a junior team in the club. In this case the club will not charge the club component of either their child or their own senior registration fee whichever is applicable.
Payment Methods:

​You can pay registration fees during the on-line process at Play Football, which is the preferred option, or directly into the club's bank account as follows:

Bank: Suncorp

BSB: 484-799

Account Number: 161305611

Account Name: Wulguru United Football Club Inc

Please state in the reference field – your ffa number if registering as a senior player or your child's ffa number if registering as a junior player.

You can also pay using Eftpos or cash at the clubhouse in person which is the least preferred method as our volunteers may not always be available to process the payment.

GET START PROGRAM


​Wulguru United FC is registered as a participating club in the Get Started Program. Get Started is one of three funding programs that comprise the Queensland Government's Get in the Game initiative to support grassroots sport and recreation. Get Started assists children and young people who can least afford or may otherwise benefit from joining a sport or recreation club. The next round of applications open 24 January 2018. Get Started Fact Sheet for Parents is attached below. For more information about the program click on the get started button below or contact the club Secretary

Simone

or phone

0400 878 730
REFUND POLICY
| | |
| --- | --- |
| ​The Football Queensland Refund Policy released in December 2013 states that once a player is made 'active' by the club and participates in 1 match he/she is liable to pay the non-club component of the total registration fee being $180 for non-competitive juniors players, $223 for competitive juniors players, $231 for Colts/Fillies, and $294 for senior players. This change in policy has made it necessary for the club to ask that all players pay as a minimum the non-club component of their registration on sign-on and before taking part in their first official match. A copy of the Football Queensland Refund Policy 2013 can be found below. Depending on the circumstances and the amount of time that a player has participated with the club the player/parent may also be required to pay an administration fee on a request to deregister. | |
---

Contact

Location

© COPYRIGHT 2019. ALL RIGHTS RESERVED
Powered by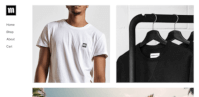 Create your own unique website with customizable templates.